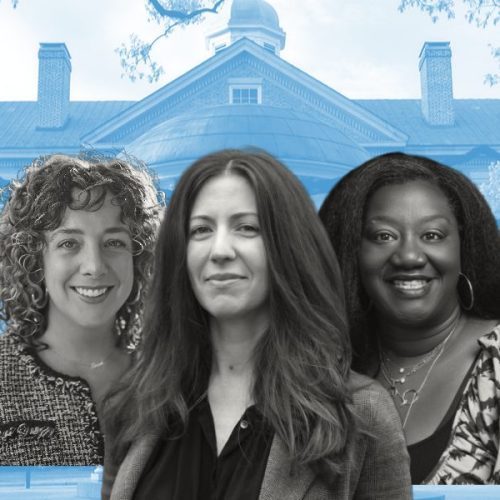 This summer, CITAP is celebrating big moves across our team. Some familiar faces have new roles.
After three years as senior research faculty, Tressie McMillan Cottom, Shannon McGregor, and Francesca Tripodi are joining Daniel Kreiss and Alice Marwick as CITAP Principal Investigators in recognition of their significant research and leadership contributions. A tiny selection of highlights includes:
Tressie McMillan Cottom has led work on the hustle economy and the sociology of race and racism in a digital society and discussed everything from Black Twitter and cryptocurrency to ChatGPT in her New York Times column.
Shannon McGregor has studied how journalists use Twitter, issued an urgent call  to center inequality rather than polarization in research on U.S. politics, and is leading a collaboration with local journalists to use a democracy frame in covering elections. (Shannon also received tenure this spring and is now an Associate Professor in the Hussman School of Journalism and Media!)
Francesca Tripodi has explored how Wikipedia perpetuates social bias through its notability criteria, explained how propagandists and politicians exploit data voids to promote "doing your own research," and studied how our identities shape the phrases we seek—and by extension, the information that we find.
We're deeply grateful to have Tressie, Shannon, and Francesca as part of the CITAP community and are excited for their continued vision and expanded leadership going forward.
"With Tressie, Shannon, and Francesca becoming PIs, we recognize the energy and vision they have provided to CITAP over the past three years and embrace their central role in our Center's future," said Daniel Kreiss.
Kathryn Peters, CITAP's executive director, will be moving on at the end of this summer. Over the past three years, as the inaugural executive director, Kathryn has worked to define CITAP, set up a strong foundation for our success, and develop a strategic plan and vision that will guide us for the next five years.
Kathryn worked closely with the faculty, postdocs, and students to support and launch programs that include the Bulletin of Tech and Public Life, the Does Not Compute podcast, our founding partnership with the Public Technology Leadership Collaborative, and partnerships with peers from across the Knight Research Network. 
We thank Katy for her leadership in making CITAP run. As Alice Marwick noted, "Katy has been instrumental to CITAP. In its earliest days, she brought an enthusiasm and direction to the Executive Director role that made it possible for all of us to flourish and grow. We'll deeply miss her contributions and look forward to seeing what she does next."Francesca Tripodi added "From the small details to the big decisions, we have all benefited from her direction and will greatly miss her energy."
We'll be recruiting a new executive director shortly, and will be posting that call for widespread distribution. In the meantime, Daniel Kreiss will be serving as interim executive director and Alice Marwick will be leading the search for the next leader to open a new chapter with CITAP.
We're also welcoming some new faces! Shannon Malone Gonzalez is joining CITAP as a Faculty Researcher. Dr. Gonzalez is an Assistant Professor of Sociology and a Faculty Fellow in the Carolina Population Center here at UNC. Her research examines the relationship between marginality and policing, with a special interest in how black women and girls experience, understand, and resist police surveillance and violence. Drawing from black feminism and critical criminology, Shannon uses mixed methods to investigate the social conditions that shape and obscure black women and girls' experiences of policing across social institutions and contexts.
Tressie McMillan Cottom celebrated her addition: "Shannon's work is an insightful, grounded, and theoretically rich examination of the contours of Black life in a digitally-mediated state where power, media, and politics and institutional life determines life chances. This deepens CITAP's ongoing interest in understanding disinformation, surveillance and civics through the lenses of power and inequality as we did in our critical disinformation case study on Crime & anti-Black Disinformation."
Shannon McGregor echoed her, saying "Shannon's groundbreaking work on how Black girls and women utilize, consume, and navigate digital media as they encounter and resist police complements but importantly expands CITAP's research. I am beyond thrilled to welcome Shannon to CITAP, where we can further build our existing collaborations, support her important scholarship, and forge new research collaborations."
Additionally, Felicity Gancedo is joining CITAP as our new administrative associate, overseeing programmatic and administrative functions to support CITAP. She comes to us from the College of Arts and Sciences Business Office, where she led a digitization project and an office relocation. She is currently pursuing her Master's in Communication at East Carolina University after receiving her Bachelor of Science in Political Science at Arizona State University. She previously worked for Starbucks where she received tuition reimbursement for her Bachelor of Science degree, and is currently receiving funding for her MA through UNC's Tuition Waiver program and Chickasaw Nation.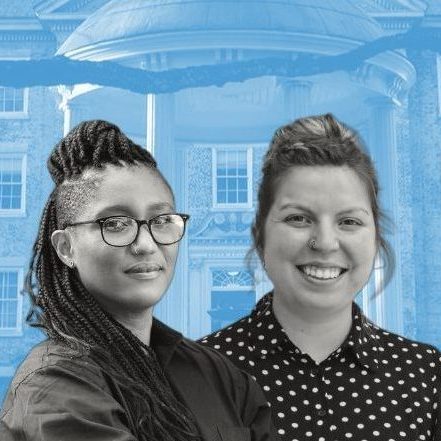 As we announced previously, postdoctoral researcher Yiping Xia is heading to Texas A&M University as an Assistant Professor in the Department of Communication and Journalism, and we wish him well in College Station!
Finally, our software developer, Drew Crist, will be moving to the School of Medicine to implement machine learning models on sonogram images from patients in developing African nations. Drew's contributions made PIEGraph possible, and we're excited to see what other tools and advances he will contribute to in this new role.