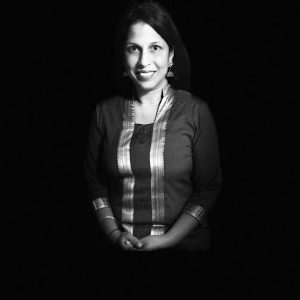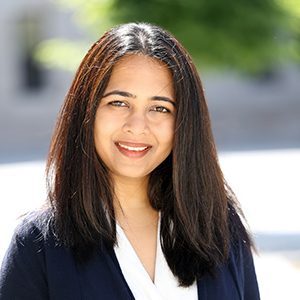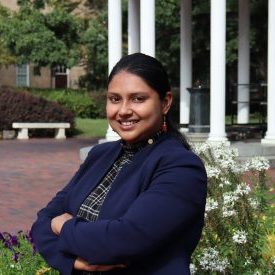 Friday, Feburary 10, 11am
Virtual
The Global South or the Majority World remains underrepresented and absent in discussions around Artificial Intelligence and data governance that are largely focused in high-income countries in North America and Europe. Yet the impact of AI and the rise of digital infrastructures is likely to disproportionally impact these very communities. This panel will bring diverse perspectives, outline critical concerns, center questions of power, and ultimately rethink the role of the Global South in shaping frameworks for governance for democratic inclusion.
The event is a panel conversation moderated by Nanditha Narayanamoorthy, featuring Sareeta Amrute and Chinmayi Arun.
Sareeta Amrute is an anthropologist working at the intersection of race, caste, and digital technologies. Her first book, Encoding Race Encoding Class, was the winner of the Diana Forsythe Prize in Anthropology and the International Convention of Asia Scholars Book Prize. Sareeta is working on a new book project on infrastructures of dissent in the Indian diaspora and recently published the AI in/from the Majority World Syllabus project. She is Associate Professor of Strategic Design at Parson, The New School and Principal Researcher at the Data & Society Research Institute.
Chinmayi Arun is the Executive Director of the Information Society Project and a Research Scholar at Yale Law School. Her research focuses on platform governance, social media, algorithmic decision-making, the data economy and privacy, within the larger universe of questions raised by law's relationship with the information society. She is interested in how these questions affect marginalized populations, especially in the Majority World.
Nanditha Narayanamoorthy is a postdoctoral researcher at the Center for Information, Technology, and Public Life (CITAP) at the University of North Carolina, Chapel Hill, and a Siegel Family Endowment Fellow. Her work draws from a Humanities-based framework to understand the relationship between technology and democracy, and rethink digital infrastructure and platform design, particularly for marginalized communities in the Global South.