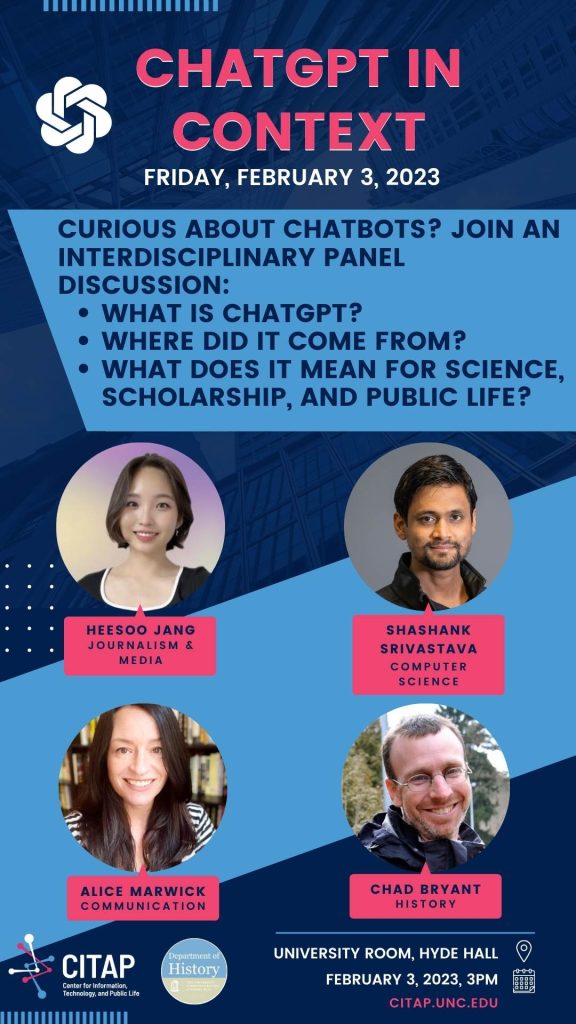 Friday, February 3, 3pm
University Room, Hyde Hall
What is ChatGPT? Where did it come from? What does it mean for science, scholarship, and public life? Join our interdisciplinary panel for a discussion of this new technology and its real and imagined impacts on the campus community.
Featuring
Alice Marwick (Communication)
Shashank Srivastava (Computer Science)
Heesoo Jang (Journalism and Media)
Chad Bryant (History)
Co-sponsored by the Department of History, the Institute for the Arts and Humanities, and the Center for Information, Technology, and Public Life.