Kyle Ashburn
Kyle Ashburn is a 2023 graduate of the M.S.I.S. program at UNC-CH. His interests include misinformation, education policy, and international affairs.
Scott Babwah Brennen
Scott Babwah Brennen is the head of online expression policy at the Center on Technology Policy, where he leads the Center's work on online expression, misinformation, and political advertising. Before joining the Center on Technology Policy, Scott was a senior policy associate at the Center on Science & Technology Policy at Duke University. Prior to Duke, Scott was a research fellow at the University of Oxford, where he led research for the Oxford Martin Programme on Misinformation, Science, and Media, which examined the interplay between media change and misinformation about science, technology, and health.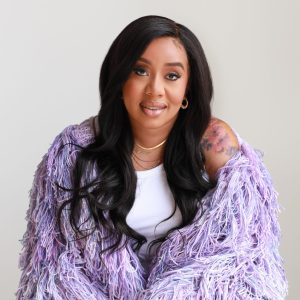 Jasmine Baker
Jasmine Baker is a multi-talented digital creator, thought leader, and changemaker. Jasmine develops content to promote civic engagement which includes educating 230K+ subscribers via YouTube on history, politics, and pop culture with an emphasis on Black feminist theory. Jasmine has also worked with organizations like Google, HarperCollins, and the NAACP through her consulting firm SBG Digital. Throughout her career, Jasmine has interviewed numerous public figures, including hosting an interview with Michelle Obama for YouTube's BookTube launch which drew 2.7M views.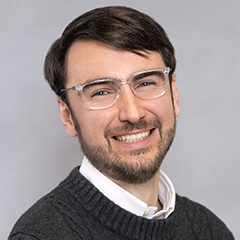 Nicholas Croce
Nicholas Croce is a public policy researcher at Mathematica and is working on a doctorate at Syracuse University. Croce holds an M.P.P. in poverty alleviation from the Heller School for Social Policy and Management at Brandeis University and an M.A. in sociology from the Maxwell School of Citizenship & Public Affairs at Syracuse University. At Mathematica, Croce works on projects related to homelessness, disaster recovery, and childhood nutrition.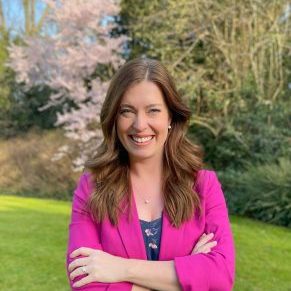 Kirsten Eddy
Kirsten Eddy is the senior researcher at the Center for News, Technology & Innovation, a research associate at the Reuters Institute for the Study of Journalism at the University of Oxford, and a senior researcher at the Geena Davis Institute on Gender in Media. She studies the interplay of journalism, politics, and digital media.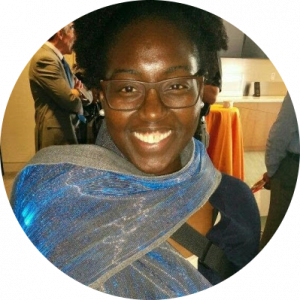 DeVan Hankerson
DeVan Hankerson is the research manager at the Center for Democracy & Technology. DeVan has spent her career working as an researcher and advocate for digital rights with a background in technology and communications regulatory matters. Her research has focused on disinformation, especially race and gender based online abuse.DeVan has also developed research on digital access issues for students with disabilities as well as on the social implications and ethics of AI development. DeVan holds an M.A. in Public Policy from the Middlebury Institute of International Studies, and a B.A. in Psychology and Linguistics from Vassar College.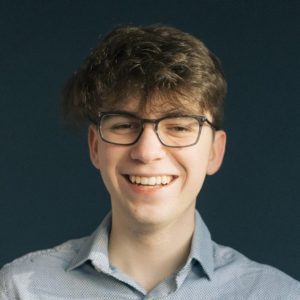 Spencer Izen
Spencer Izen is a civil and digital liberties advocate and researcher studying political science and information science at the University of British Columbia. Currently, Spencer is a legal researcher with the B.C. Freedom of Information and Privacy Association, examining the law and policy of access to information rights in his province, and research fellow at New York University's Library Futures Institute. His main research interests are in issues of information (in)justice, stemming from his background developing the Student Press Freedom Act, Canada's first student press protection legislation, alongside co-drafter Jessica Kim. They are the Co-Champions of Free Expression for 2023.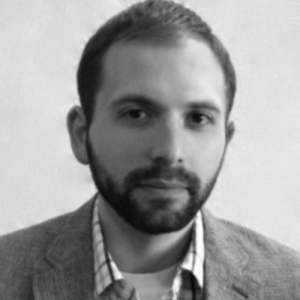 Benjamin Lennett
Benjamin Lennett is a tech policy researcher and writer focusing on digital platforms and democracy. He is a contributing editor for Tech Policy Press, a nonprofit media and community venture intended to provoke new ideas, debate, and discussion at the intersection of technology and democracy.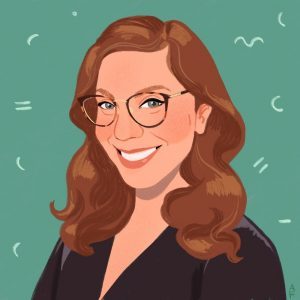 Laura March
Laura March is the Associate Director for Learning Design at Georgetown University. She is a learning experience designer, trainer, and web developer with more than ten years of experience designing accessible online environments and teaching virtually. Laura received her Ph.D. from the School of Information and Library Science at UNC-Chapel Hill where she was a Digital Innovation Fellow.

Remmah
Remmah is a public-interest technologist with a focus on applied interface research. Her current projects include the design and implementation of fact-checking tools, digital literacy apps, and other civic software.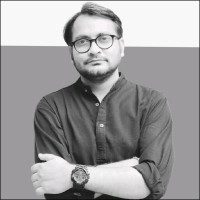 Anurag Shukla
Anurag Shukla has completed his Ph.D. at the Indian Institute of Management Ahmedabad (IIMA). He has an MPhil degree from Delhi University and a master's degree from Azim Premji University and has worked previously with organizations such as the Azim Premji Foundation, Pratham, the Centre for Advocacy and Research, Times Group, and Business Standard. He has also been a J-PAL Research for Impact (RFI) fellow and a Reimagining Migration fellow. His interests are in public policy and administration, the history of education, the use of technologies, the digital humanities, and the use of social theory in education.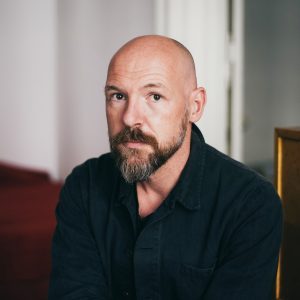 Simon Strick
Simon Strick is an independent researcher in cultural and gender studies, and works as a dramaturg. He has held positions at FU Berlin, Paderborn University, JFK-Institute Berlin, ZfL Berlin and the University of Virginia. Simon's research focuses on gender and critical race studies, popular culture, affect studies, media and cultural analysis. With Susann Neuenfeldt and Werner Türk, he founded the performance group PKRK in 2009. He lives and works in Berlin.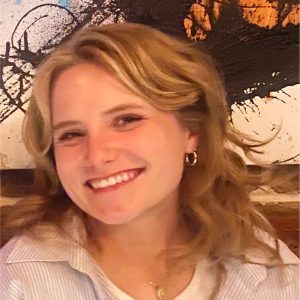 Elizabeth Thompson
Elizabeth Thompson is a researcher for the Center for Innovation and Sustainability in Local Media at UNC Chapel Hill and a Master of Science student in Foundations of Data Science at North Carolina State University. Thompson's research ranges from burnout in United States local journalists to news and information ecosystems.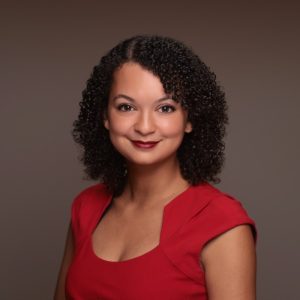 Anabelle (Belle) Torek
Belle Torek is the Associate Director of Technology Policy at the Anti-Defamation League's Center for Technology and Society. Her subject matter expertise drives ADL's tech policy strategy around promoting platform transparency and accountability and combating online harassment and abuse, and her research focuses on free speech and information integrity. She is an alum of the Cyber Civil Rights Initiative and the Knight Foundation.
Yukun Yang
Yukun Yang is a data scientist at the Center for Antiracist Research, Boston University, and an incoming Ph.D. student at Network Science Institute, Northeastern University. He received his MS in Information science from UNC-Chapel Hill. His research interests lie in understanding how social identities undergird communication and interactions on social media, specifically identities about political ideology, nationality, and race/ethnicity. On a larger scale, he is interested in how identity-based complex social processes influence the phenomenon of balkanization, polarization, mobilization, and user migration in online spaces.