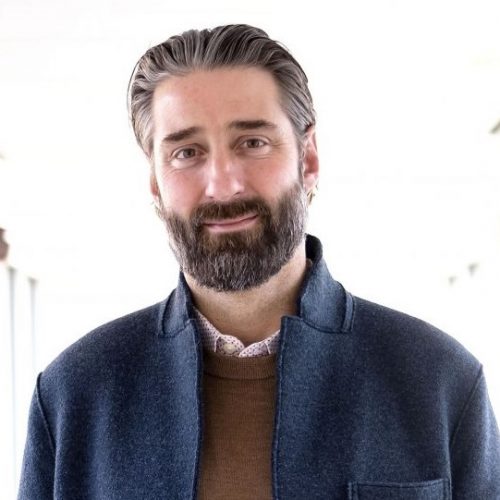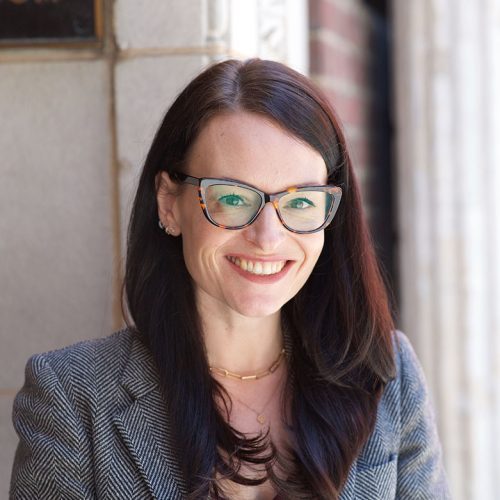 Alice E. Marwick
Alice E. Marwick is an Associate Professor of Communication and Principal Researcher at CITAP, which she co-founded. She runs the Disinformation in Context (DISC) lab at CITAP, which uses ethnographic and qualitative methods to understand community-generated disinformation. She is also a 2020-2022 Carnegie Fellow and Advisor to the Data & Society Research Institute. Alice studies the social and cultural implications of social media technologies, and is best known for her work on media manipulation and disinformation online; micro-celebrity; online privacy; and context collapse. She is currently researching how people come to believe fringe, conspiratorial, and far-right points of view that they encounter on social platforms. Her new book, The Private is Political: Networked Privacy and Social Media, was published by Yale University Press in May 2023. Her first book, Status Update: Celebrity, Publicity and Branding in the Social Media Age (Yale 2013), looked at how Silicon Valley folks used early Twitter for self-promotion in the mid-2000s. She is also the author of numerous academic papers and popular articles on social media and co-editor of The Sage Handbook of Social Media (Sage, 2017). She splits her time between New York City and Chapel Hill, NC and likes pop culture, feminist science fiction, and high femme fashion.
research keywords: digital communities | privacy | far-right radicalization | conspiracy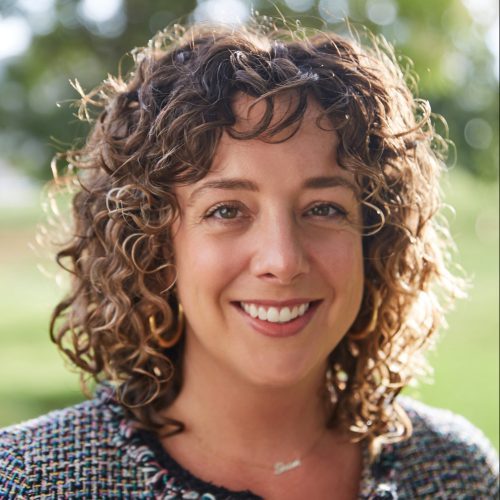 Shannon McGregor
Shannon McGregor is an Associate Professor in the UNC Hussman School of Journalism and Media. Her research addresses the role of social media and their data in political processes, with a focus on political communication, journalism, public opinion, and gender. McGregor's published work examines how three groups – political actors, the press, and the public – use social media in regards to politics, how that social media use impacts their behavior, and how the policies and actions of social media companies in turn impacts political communication on their platforms. Her work takes up diverse methodologies like surveys, experiments, and large-scale computational and network analysis, as well as qualitative methods like in-depth interviews, to understand politics in socially networked digital spaces. McGregor's work has been published in top journals like the Journal of Communication, New Media & Society, Political Communication, Journalism, and Information, Communication & Society, and she is the co-editor a book (with Dr. Talia Stroud), Digital Discussions: How Big Data Informs Political Communication.
research keywords: social media and journalism | public opinion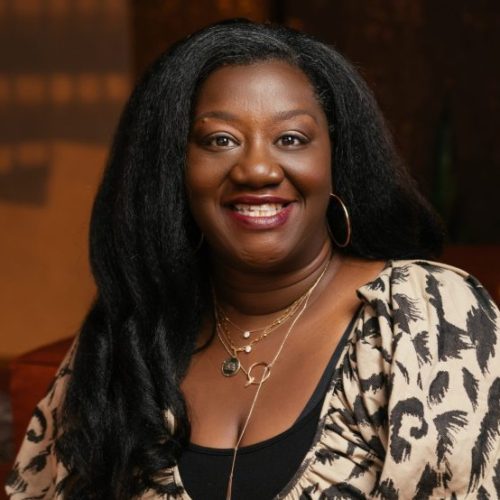 Tressie McMillan Cottom
Dr. Tressie McMillan Cottom is an award-winning author, professor, and sociologist, whose work has earned national and international recognition for the urgency and depth of its incisive critical analysis of technology, higher education, class, race, and gender. Her most recent accolades include being named the 2023 winner of the Joseph B. and Toby Gittler Prize by Brandeis University for her "critical perspective and analysis of some of the greatest social challenges we face today." She is a principal investigator with CITAP, a New York Times columnist, and 2020 MacArthur Fellow. In 2023, McMillan Cottom ranked in the top 200 education scholars in the nation on Education Week's "2023 Edu-Scholar Public Influence Rankings," an annual list published by American Enterprise Institute director of education policy studies and Education Week blogger Frederick M. Hess.
McMillan Cottom earned her doctorate from Emory University's Laney Graduate School in sociology in 2015. Her dissertation research formed the foundation for her first book Lower Ed: The Troubling Rise of For-Profit Colleges in the New Economy.
McMillan Cottom's most recent book, THICK: And Other Essays, is a critically acclaimed Amazon best-seller that situates Black women's intellectual tradition at its center. THICK won the Brooklyn Public Library's 2019 Literary Prize and was shortlisted for the 2019 National Book Award in nonfiction.
research keywords: technology, race, class & gender | higher education | hustle economy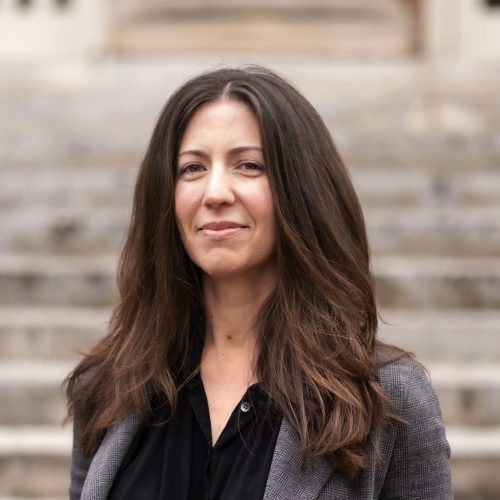 Francesca Tripodi
Francesca Tripodi is a sociologist and media scholar whose research examines the relationship between social media, political partisanship, and democratic participation, revealing how Google and Wikipedia are manipulated for political gains. She is an Assistant Professor at the School of Information and Library Science (SILS) and an affiliate at the Data & Society Research Institute. She holds a PhD and MA in sociology from the University of Virginia, as well as an MA in communication, culture, and technology from Georgetown University. In 2019, Tripodi testified before the U.S. Senate Judiciary Committee on her research, explaining how search processes are gamed to maximize exposure and drive ideologically based queries. This research is the basis of The Propagandists' Playbook, published by Yale University Press in August 2022. She also studies patterns of gender inequality on Wikipedia, shedding light on how knowledge is contested in the 21st century. Her research has been covered by The Washington Post, The New York Times, The New Yorker, The Columbia Journalism Review, Wired, The Guardian and The Neiman Journalism Lab.
research keywords: search engines | search engine keywords | media literacy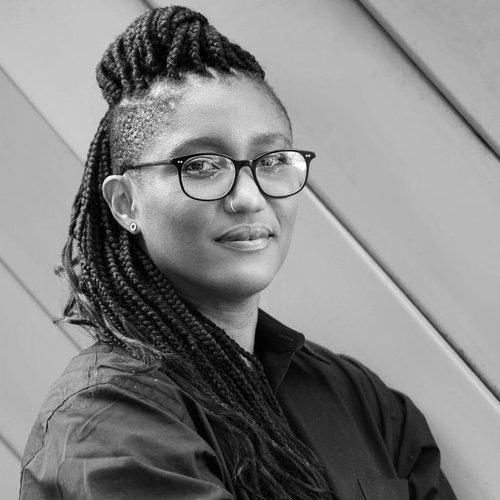 Shannon Malone Gonzalez
Shannon Malone Gonzalez is an Assistant Professor in the Department of Sociology and a Faculty Fellow in the Carolina Population Center at the University of North Carolina at Chapel Hill. Her research examines the relationship between marginality and policing. She is especially interested in how black women and girls experience, understand, and resist police surveillance and violence. Drawing from black feminism and critical criminology, Shannon uses mixed methods to investigate the social conditions that shape and obscure black women and girls' experiences of policing across social institutions and contexts.
Shannon is from Jackson, MS where she earned her B.A. from Tougaloo College. She received her M.S. from the University of Pennsylvania and her Ph.D. in Sociology from The University of Texas at Austin where she also completed doctoral portfolios in Applied Statistical Modeling and Women's and Gender Studies.
In addition to research, Shannon engages in photography, creative writing, black mother healing circles, southern food and music, and beloved black, queer, and feminist communities with cherished friends and chosen family.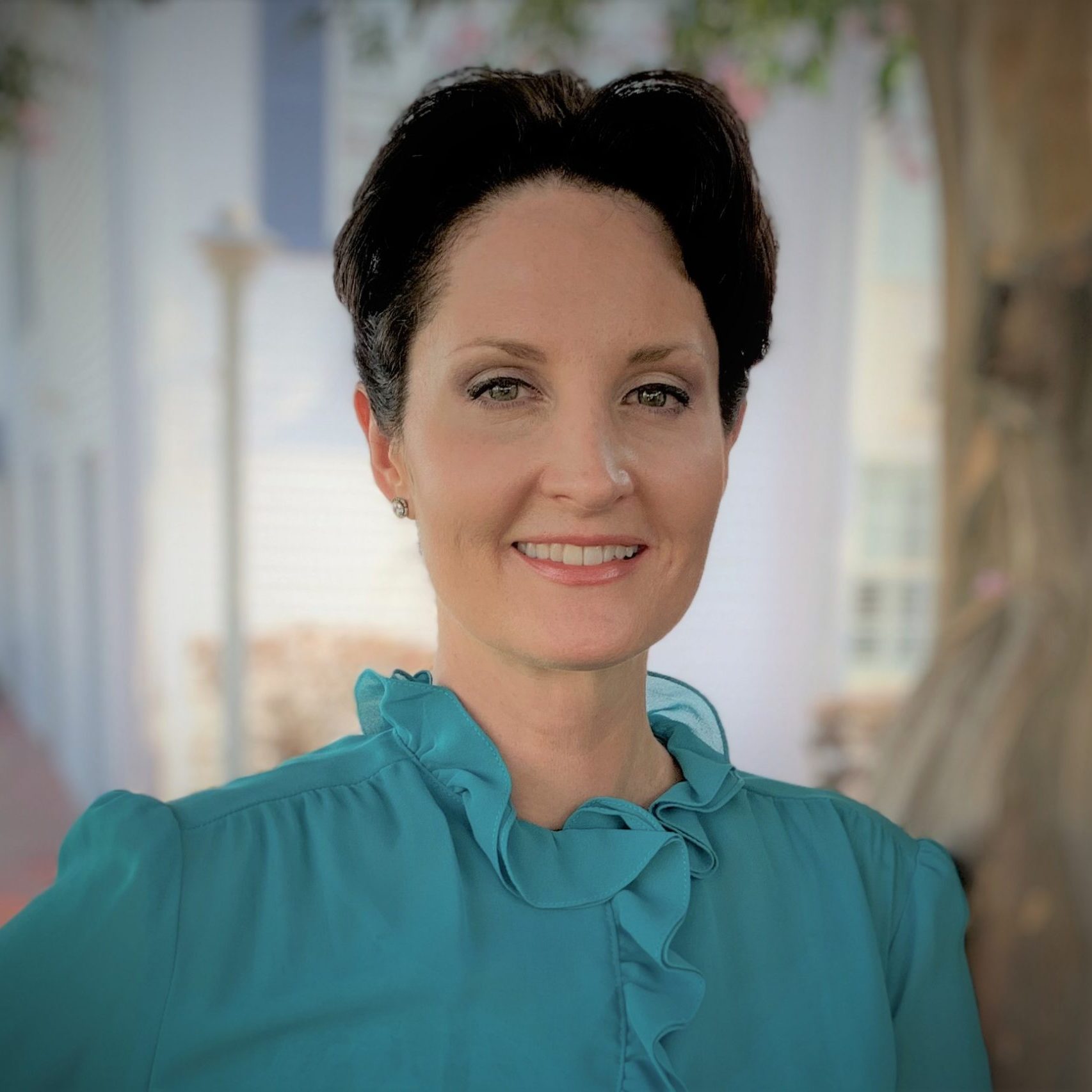 Amanda Reid
Amanda Reid is an Associate Professor in the UNC Hussman School of Journalism and Media, an adjunct professor at the UNC School of Law, and Faculty Co-Director of the UNC Center for Media Law and Policy.
She is an interdisciplinary legal scholar, and her scholarship focuses on the intersection of law, technology, and society, with particular emphasis on the First Amendment, intellectual property, and privacy. Her research analyzes meaning-making, which includes how we make sense of our cultural artifacts, and the freedoms and limitations imposed on meaning-making processes. In particular, she has studied how substantive laws (e.g., copyright) and procedural rules (e.g., burdens of proof and standards of review) impact — both positively and negatively — our ability to encode and decode meaning.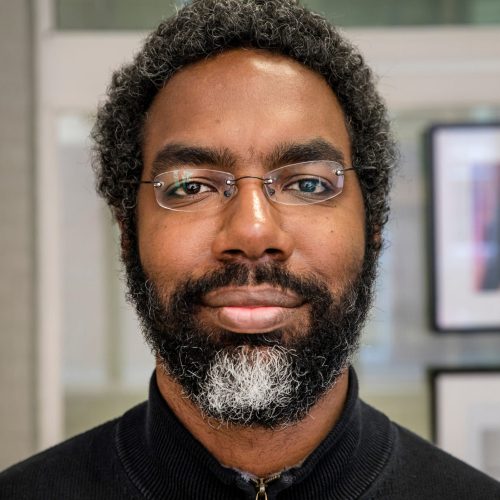 Deen Freelon
A widely recognized expert on digital politics and computational social science, Deen Freelon has authored or coauthored over 60 book chapters, funded reports, and articles in journals such as Nature, Science, and the Proceedings of the National Academy of Sciences. He was one of the first communication researchers to apply computational methods to social media data and has developed eight open-source research software packages. The first of these, ReCal, is a free online intercoder reliability service that has been running continuously since 2008 (when he was a Ph.D. student) and used by tens of thousands of researchers worldwide. He was a founding investigator of CITAP. His research and commentary have been featured in press outlets including the Washington Post, NPR, The Atlantic, Buzzfeed, Vox, USA Today, the BBC, PBS NewsHour, CBS News, NBC News, and many others. Unlike many computational social scientists, he centers questions of identity and power in his work, paying particular attention to race, gender, and ideology.
Freelon earned a B.A. with honors from Stanford University (2002), and his M.A. (2008) and Ph.D. (2012) from the University of Washington. Before coming to Penn, he held tenured positions at American University and the University of North Carolina at Chapel Hill. His endowed chair is named after his great-grandfather Allan Randall Freelon Sr., an acclaimed Philadelphia fine artist and art educator who graduated from Penn in 1924 with a B.A. in education.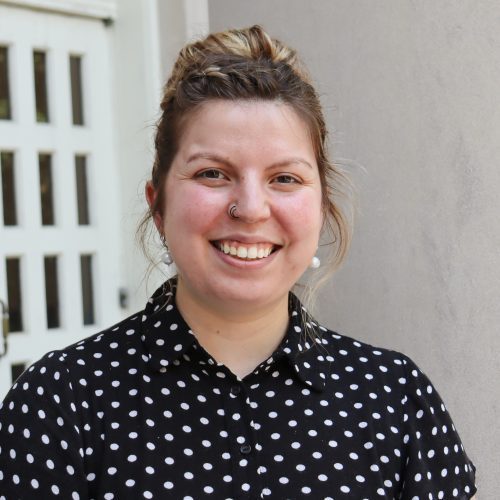 Felicity Gancedo
Felicity Gancedo is CITAP's Administrative Associate, overseeing programmatic and administrative functions to support CITAP. She is currently pursuing her Master's in Communication at East Carolina University after receiving her Bachelor of Science in Political Science at Arizona State University.
She is passionate about affordable higher education. She previously worked for Starbucks where she received tuition reimbursement for her Bachelor of Science degree, and is currently receiving funding for her MA through UNC's Tuition Waiver program and Chickasaw Nation.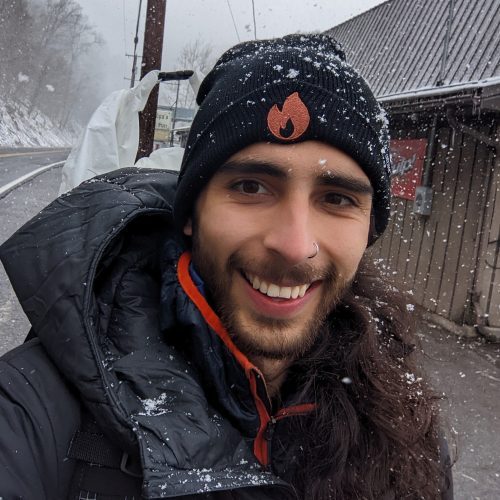 Andre Chiquito
Andre Chiquito is an undergraduate handyman at CITAP, responsible for maintaining the website and providing support for CITAP events behind the scenes. He is currently pursuing a double major in Information Science and Psychology at UNC Chapel Hill and is expected to graduate in May 2024.
Outside of his academic pursuits, Andre is an enthusiastic adventurer and rock climber who constantly seeks new information and skills. He has a strong background in computer repair, having worked for six years at both a small business and UNC. Following graduation, Andre plans to work as a rock climbing guide in West Virginia, with the aim of pursuing a career in adventure therapy.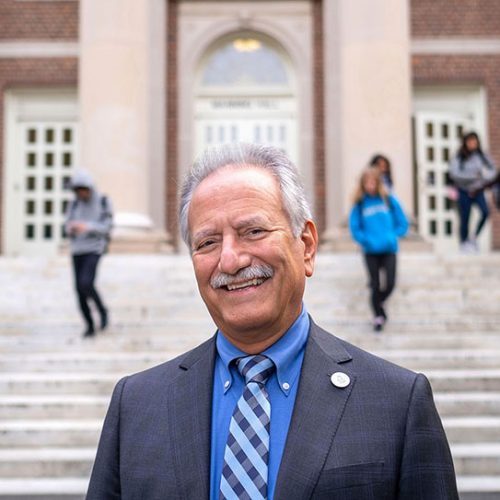 Gary Marchionini
Gary Marchionini is the Dean and Cary C. Boshamer Professor at the UNC School of Information and Library Science (SILS). An expert in human-information interaction, interface design and testing, and digital libraries, he has published over 200 articles, chapters and, reports in a variety of books and journals. He has received grants or research awards from the National Science Foundation, Council on Library Resources, National Library of Medicine, Library of Congress, Bureau of Labor Statistics, Kellogg Foundation, NASA, The National Cancer Institute, Microsoft, Google, and IBM among others. His professional contributions have been recognized by the Library and Information Technology Association (LITA) Kilgour Award for Research in Library and Information Technology (2000) and the Association for Information Science and Technology (ASIS&T) Award of Merit (2011), the association's highest honor. His current interests and projects are related to interfaces that support information seeking and information retrieval, and issues arising from data science and ubiquitous information.
  Postdoctoral Research Fellows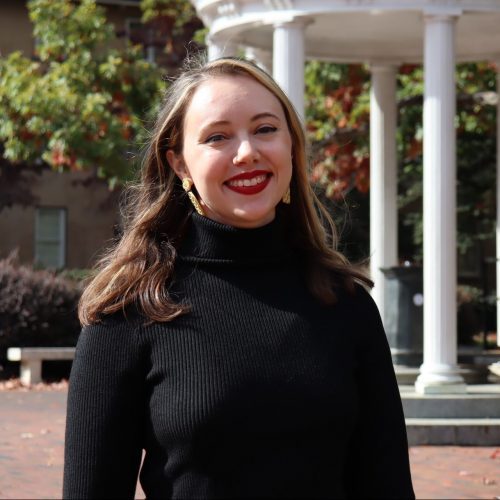 Yvonne M. Eadon
Yvonne M. Eadon conducts research at the intersection of conspiracy theory scholarship, information seeking and behavior, online misinformation and disinformation, and archival studies. Her dissertation, titled "'They Are the Conspiracy Theorists, Not I': Mapping the Research Selves of Counter-Establishment Researchers," examines the research practices and self-concepts of people who research UFOs, the assassination of John F. Kennedy, and the missing 411 phenomenon.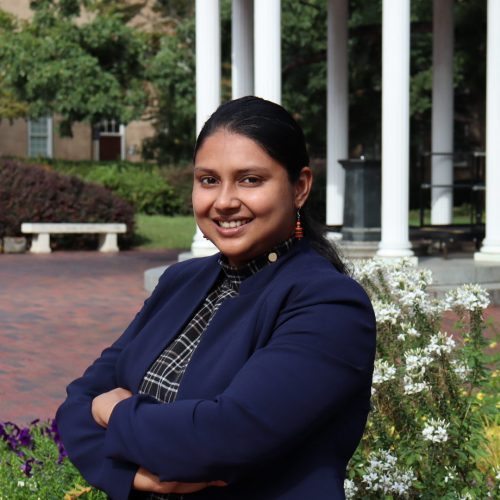 Nanditha Narayanamoorthy
Nanditha Narayanamoorthy's work draws from a combination of computational and qualitative methods to understand the relationship between technology and democracy and rethink digital governance for marginalized communities in the Global South.
As an interdisciplinary scholar at the intersection of Critical Digital Studies, Gender Studies, and Social Justice, she investigates the role that platforms play in centering vulnerable groups online. She studies digital activism to examine how gendered,  religious, and ethnic minorities employ social media platforms to create and perform their political identities. She also investigates how these marginalized communities are targeted by state-sponsored digital hate that undermines democracy.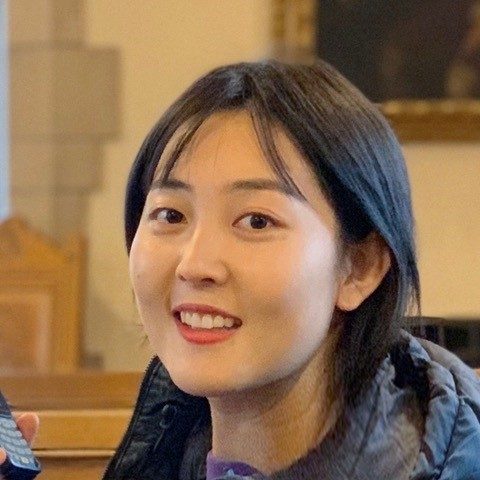 Qunfang Wu
Qunfang Wu's research lies at the intersection of Human-Computer Interaction (HCI) and social justice. As a technological activist researcher, she strives to challenge how socio-technical systems enable the construction and propagation of inequalities and advocate for design justice perspectives and practices. Qunfang received her Ph.D. in Information Science and Technology from the School of Information Studies at Syracuse University. She earned her B.S. in Information Management and System and M.S. in Information Science from Peking University.
Qunfang's dissertation "Conversations About Crime: Re-Enforcing and Fighting Against Platformed Racism on Reddit" unpacks how Reddit users engaged in discourse frames that both re-enforced and fought against racism, and the interactions and moderation on Reddit were mediated by overt and covert racist ideologies. Her work has been published in the ACM Human-Computer Interaction (CSCW), the ACM Transactions on Computer-Human Interaction (TOCHI), the ACM Transactions on Social Computing (TSC), the ACM Conference on Human Factors in Computing Systems (CHI), and the International Conference on Digital Government Research (DG.O).
  Graduate Research Assistants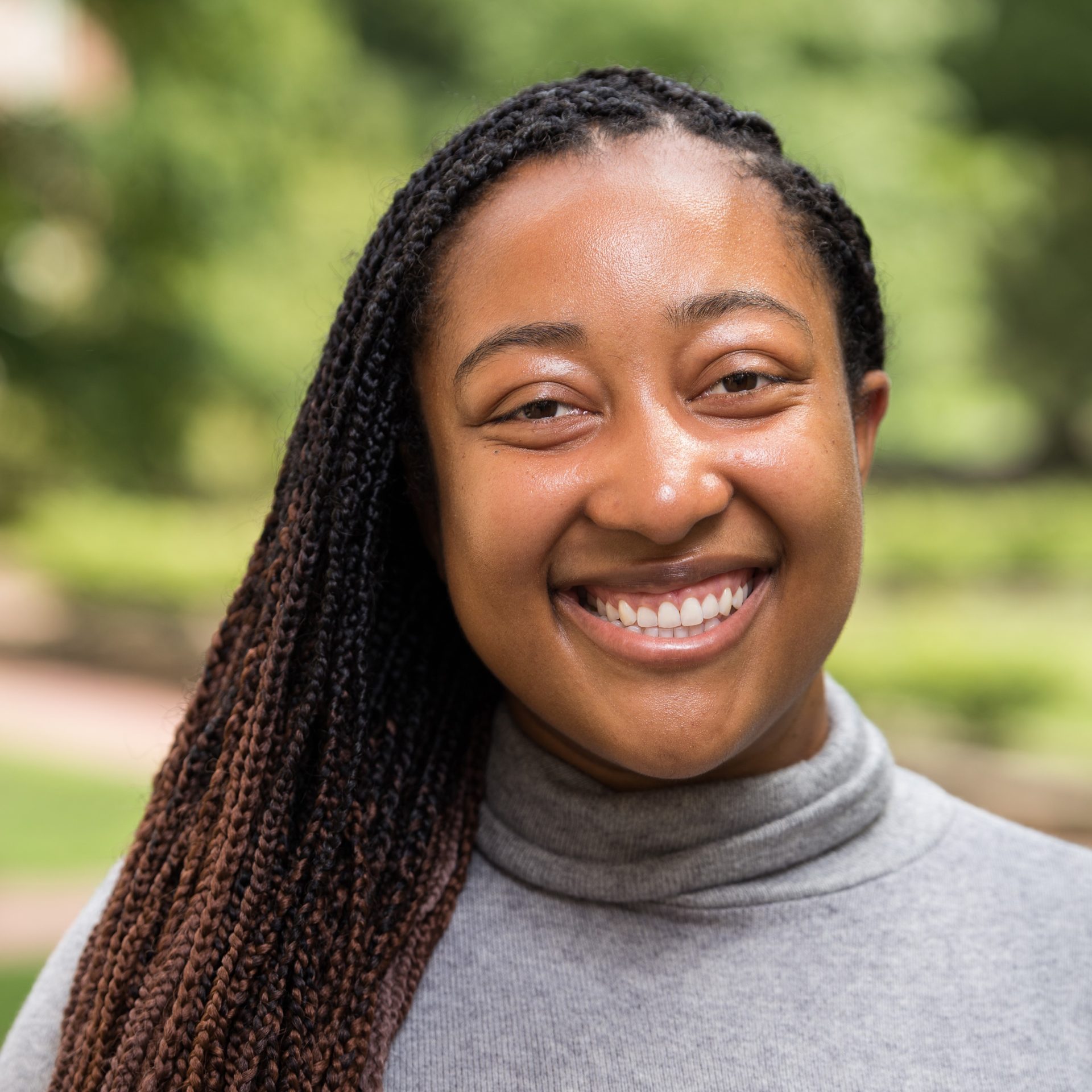 LaRisa Anderson
LaRisa Anderson is a Ph.D. student and Roy H. Park Fellow in the Hussman School of Journalism and Media at UNC Chapel Hill. She researches American religion and technoculture, with a particular interest in digital religious culture. LaRisa holds a Master of Arts in Media Studies from the University of Texas at Austin. Previously, her work was presented in Paris, FR, at the 72nd International Communication Association conference and in Belfast, IR, at the inaugural Critical Research on Religion conference.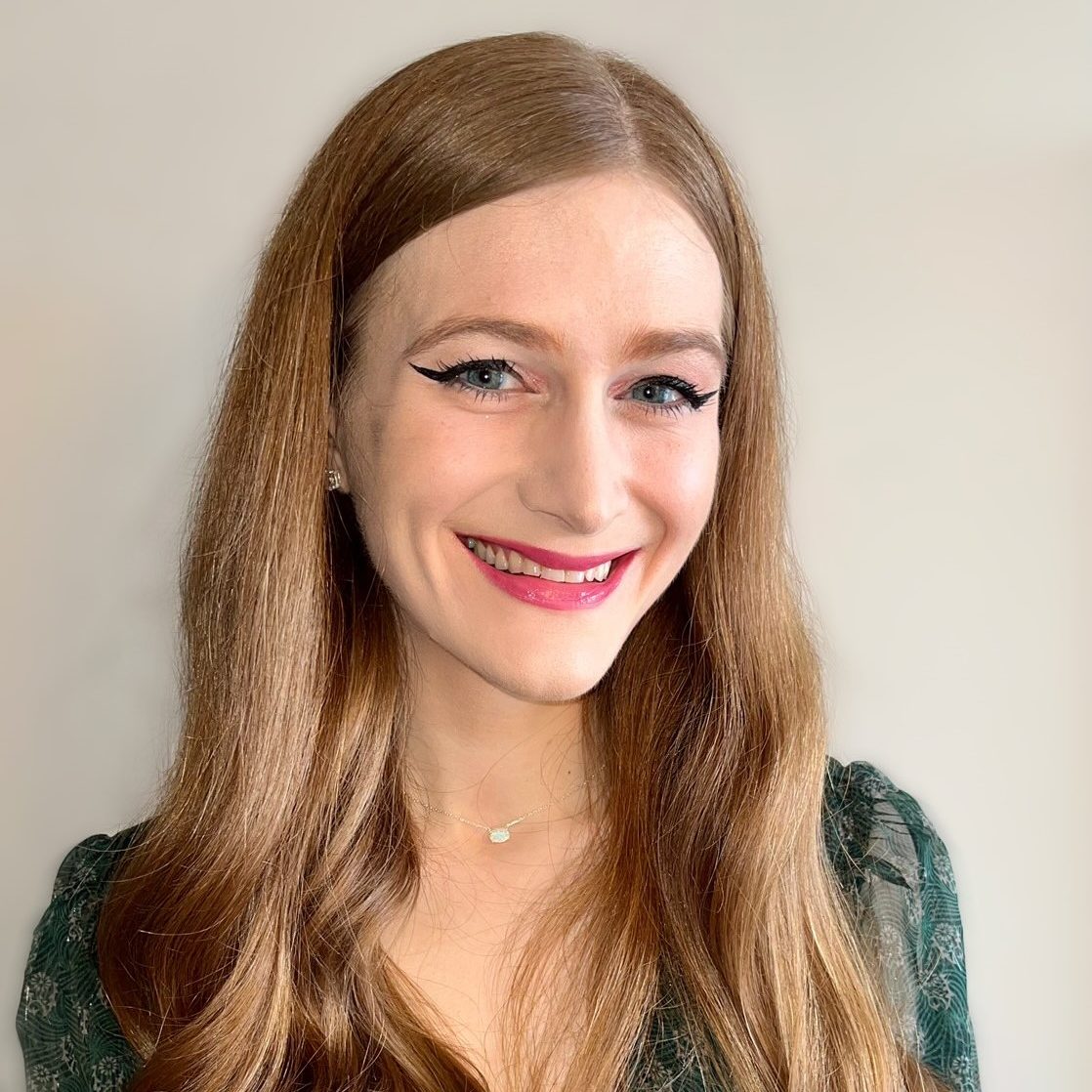 Katherine Furl
Katherine (Katie) Furl is a PhD candidate in Sociology at the University of North Carolina, Chapel Hill. Her dissertation examines how inequalities linked to physical appearance intersect with processes of surveillance and pushback; social comparison and belonging; and the leveraging of credentials and authority across digital platforms. Katherine has previously researched male supremacist online communities and far-right online radicalization more broadly. She employs a combination of qualitative and computational methods in her work and appreciates reflexive and critical perspectives.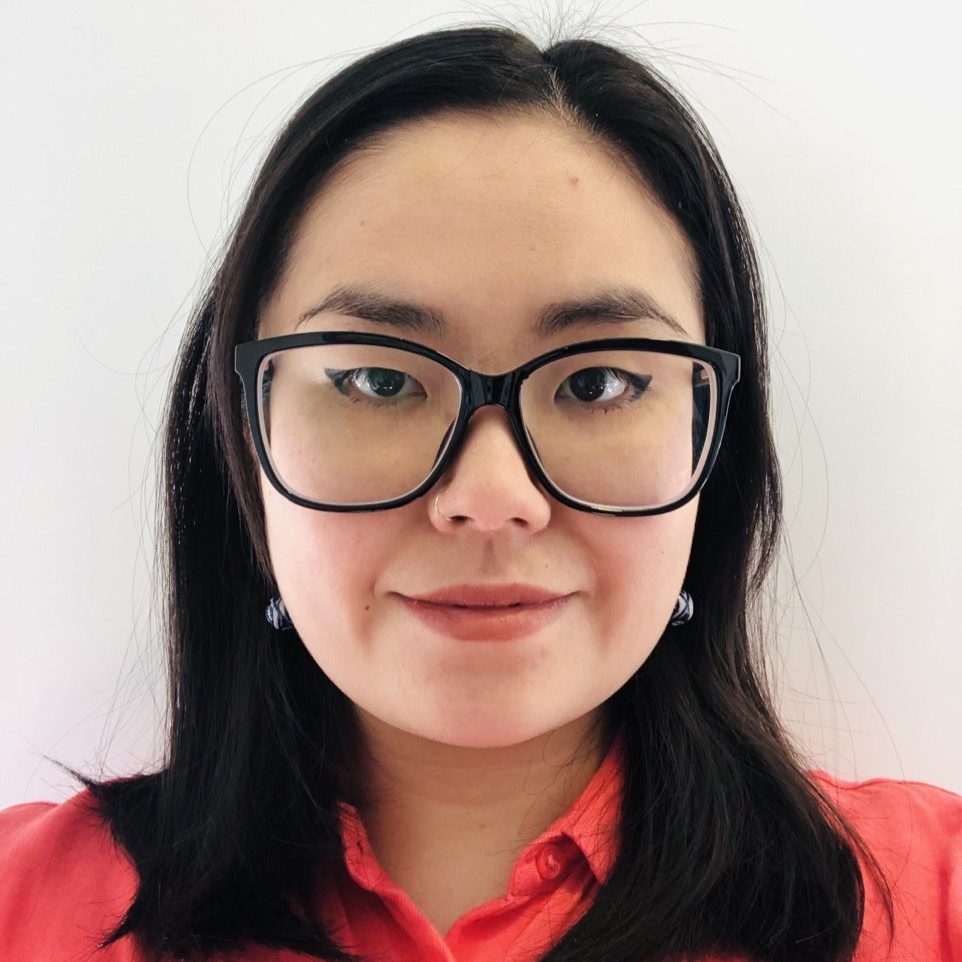 Viviane Ito
Viviane Ito is currently pursuing a Ph.D. in Information Science at UNC-Chapel Hill. Her research interests are disinformation, misinformation, and gender bias within information and language. In the past, she developed research in women's experiences with chronic pain at the Pontificia Universidad Católica de Chile and in characterizing gender biases in Olympic athletes' discourses at the University of Sao Paulo, Brazil. Her research methodology draws from the field of Computational Linguistics. Before her academic pursuits, she worked as a strategic planner and data analyst for various brands, collaborating closely with media companies.
Lorcan Neill
Lorcan Neill is a first-year PhD student in Media and Communication at UNC Hussman and a Knight-CITAP Fellow. His research largely focuses on the intersection of platforms and power with a specific interest in how digital technology impacts political institutions and democratic erosion. Lorcan is a 2022 graduate of George Washington University's School of Media and Public Affairs where he obtained his master's degree in media and strategic communication. Lorcan's master's thesis focused on the role of the technology stack in internet gatekeeping. A North Carolina native, Lorcan completed his undergraduate studies at North Carolina State University in political science and communication.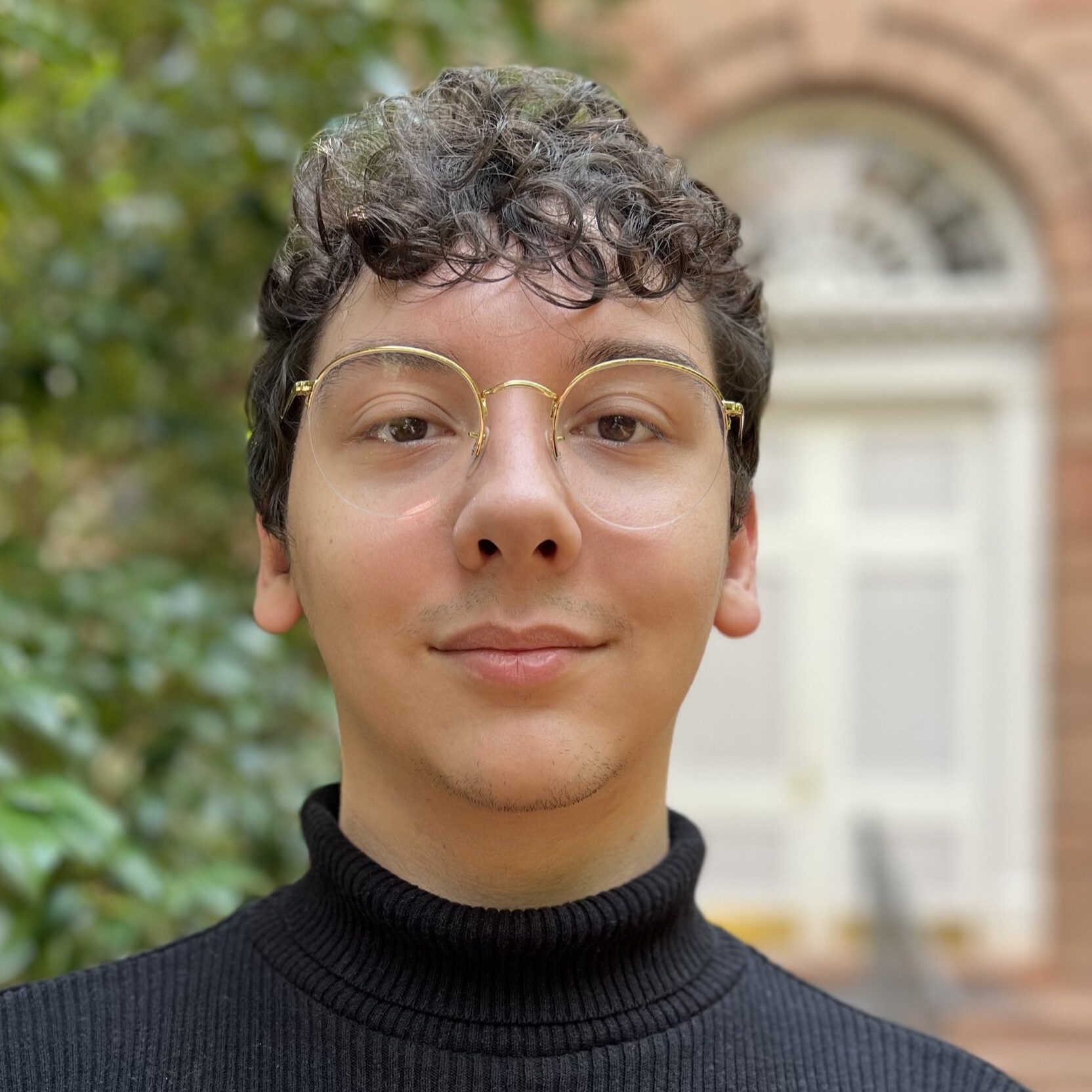 Christian Pearce
Christian Pearce is a master's student in Library Science at UNC-Chapel Hill. His research interests focus on historically perpetuated inequalities tied to disinformation and misinformation in minority groups. With a background in anthropology, his research pulls from both qualitative and quantitative methods to better understand these inequalities, their evolution throughout time, and how their influences affect people contemporarily.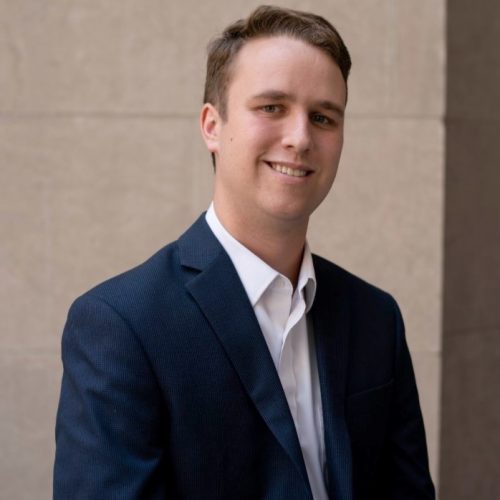 Evan Ringel
Evan Ringel is a Ph.D. Park fellow at the Hussman School of Journalism and Media at UNC-Chapel Hill. He holds a J.D. from the University of North Carolina School of Law and an M.A. from Hussman. Evan's research focuses on the intersection between the First Amendment, civil rights, and government regulation, especially at the state and local level.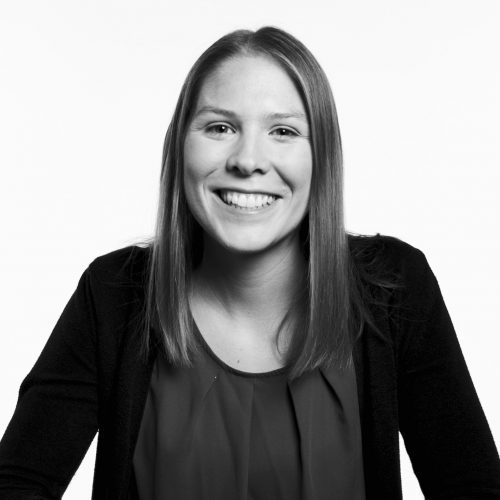 Carolyn Schmitt
Carolyn Schmitt is a Knight-CITAP Fellow at the Hussman School of Journalism and Media at the University of North Carolina, Chapel Hill. Her research focuses on the intersection of far-right and mainstream media. Previously, she worked in communications at the Berkman Klein Center for Internet & Society at Harvard University and was a researcher on their Public Discourse in the U.S. 2020 Election project. She holds a BA in Media Studies from the University of Virginia and an MA in Media and Communication from UNC.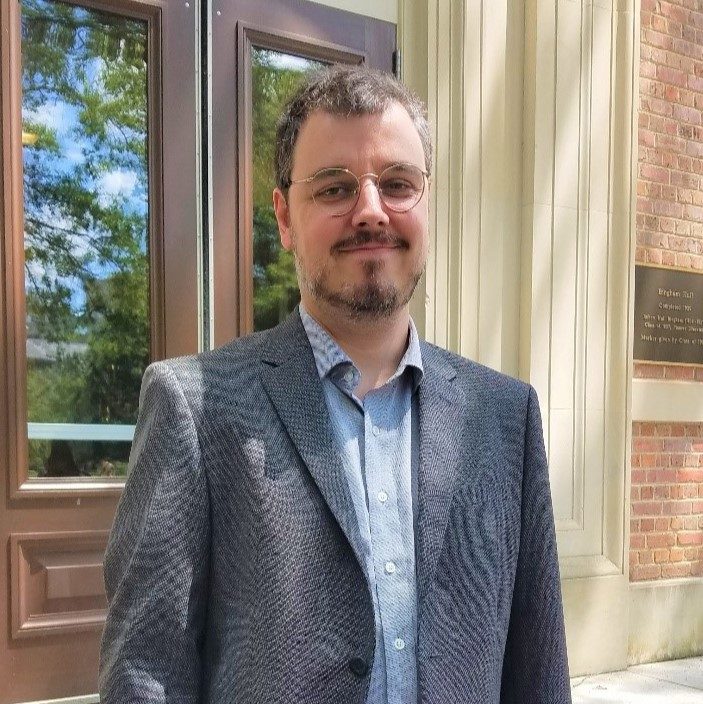 Ian Williams
Ian Williams is a North Carolina native, and has been a DJ, game designer, labor reporter, and pro wrestling historian. Prior to pursuing his PhD, he was a featured weekly columnist at VICE Sports, and his writing on digital labor and other topics can be found at Jacobin, VICE, Paste, The Guardian, and quite a few others. Ian's research interests concern the connections between design, mass production, and craft movements. He examines both the labor conditions under which these activities occur and the communities which spring up around them. His prospective dissertation is in an examination of the material history of miniatures wargaming, both as a matter of political economy and how they are used to imagine history.